I have for sale a set of 4 Mk1 Prestige alloy wheels in 15inch format, as fitted to the late model Mk1s.
I bought these a couple of years back for £300, and had them refurbished. They still look to be 'as new standard' because they never had tyres fitted, so they haven't seen duty on the road.
The cost of the refurb for 'the four' was £108.00 and this carried out by a recommended alloy refurbishing place.
I had the intention to fit them to my coupe, but then decided they would be too small, and kept them in dry storage. The coupe's had 16" wheels as standard.
I had put an ad on 800 Facebook arm a while back, and had some interest from a lad in the Netherlands, but till now, he has not got back in touch with me.
I would like £400.00 for the set of four. I will only sell them as a set. I think this is a reasonable enough sum, considering these are unavailable to buy new off the shelf, and they are 'as new as one can expect.'
I can deliver these to a UK address for the price of my fuel, or the buyer can collect alternatively; - though if you want them delivered I would asked to be paid in full upfront via paypal please.
As you can imagine these are rare and hard to come by, they are worth the money; - so first come.
Please ask for additional pictures.
The picture was taken after the refurb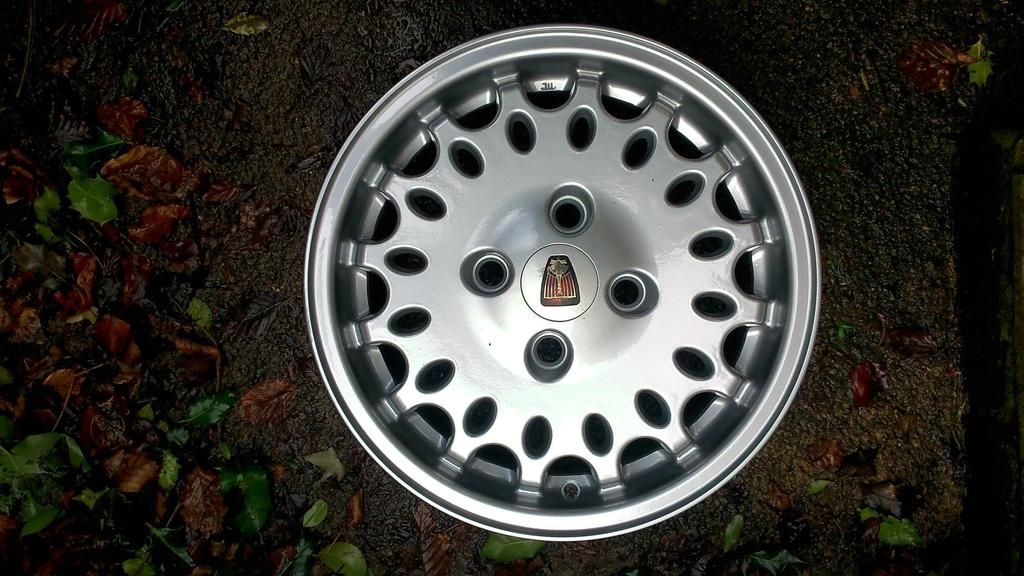 Thanks.