Just in case anyone on here is interested, or knows anyone who may be, I thought I'd make mention.
I'm selling my COXX Classix SD-1275.
Mostly because of unemployment, but also simply because it's not used, and hasn't really ever been.
Here's a link to the EBay ad - I won't write another entire spiel on here.
<< Vard's Double Neck SG for sale on EBay. >>
A couple of pictures;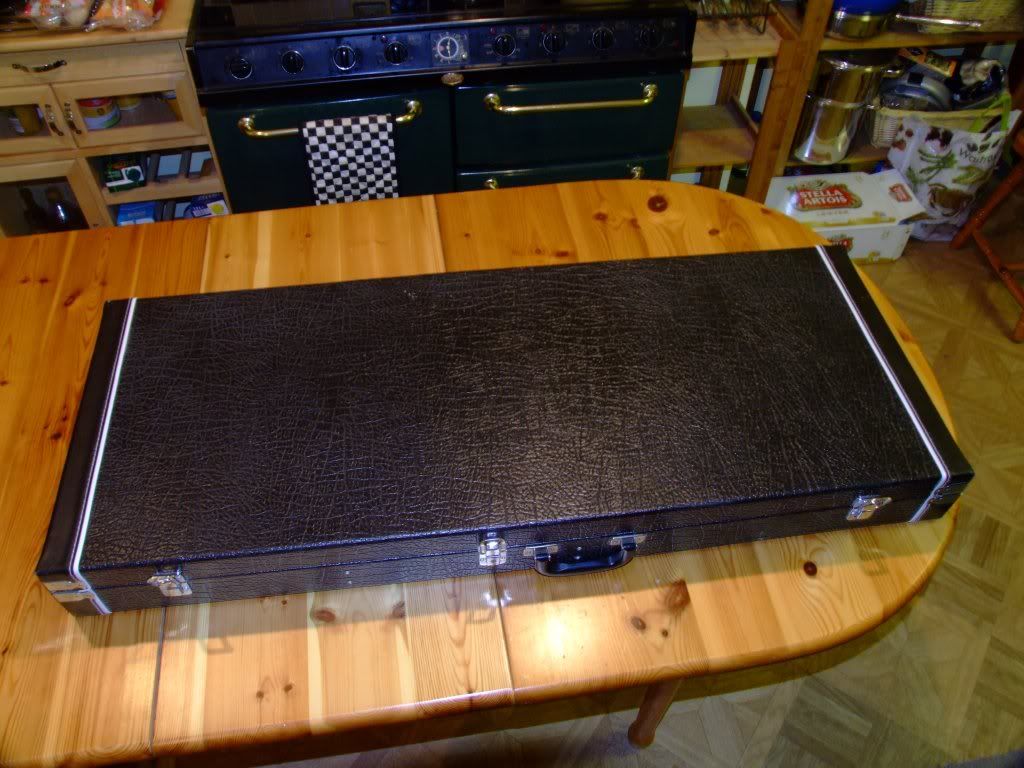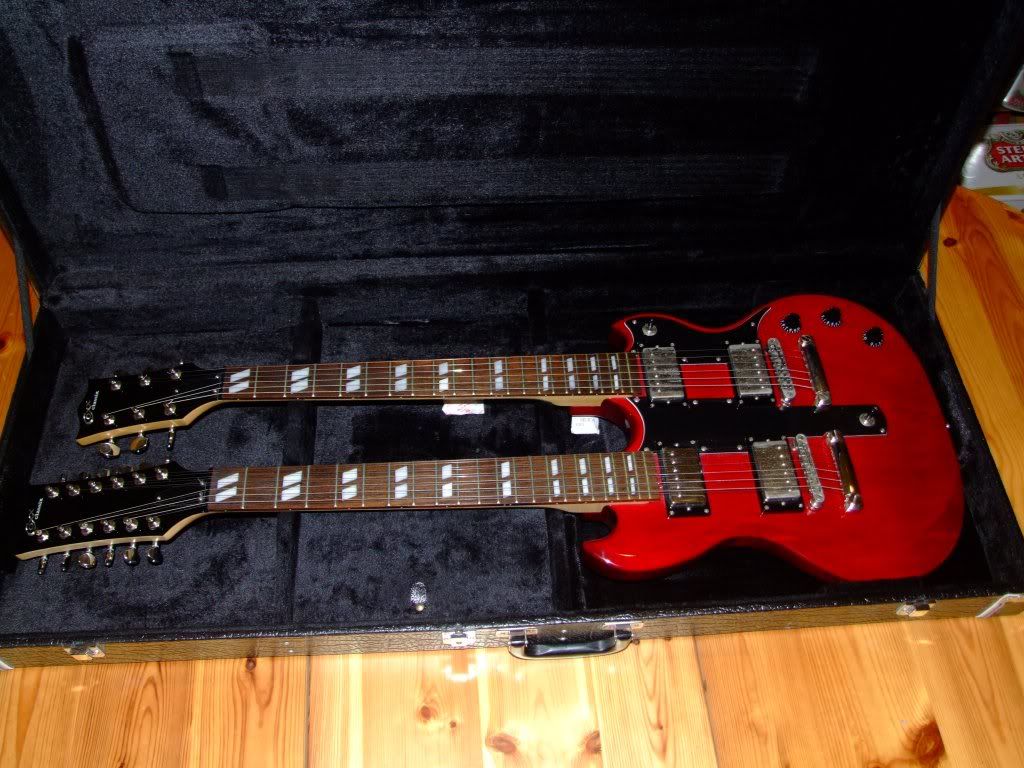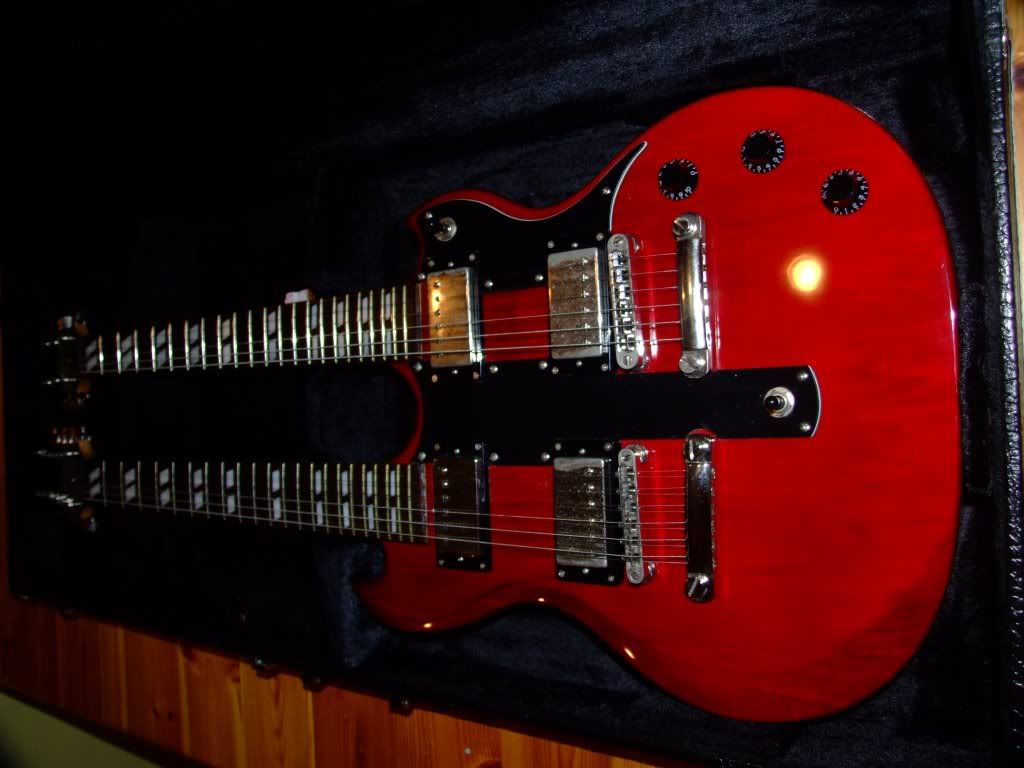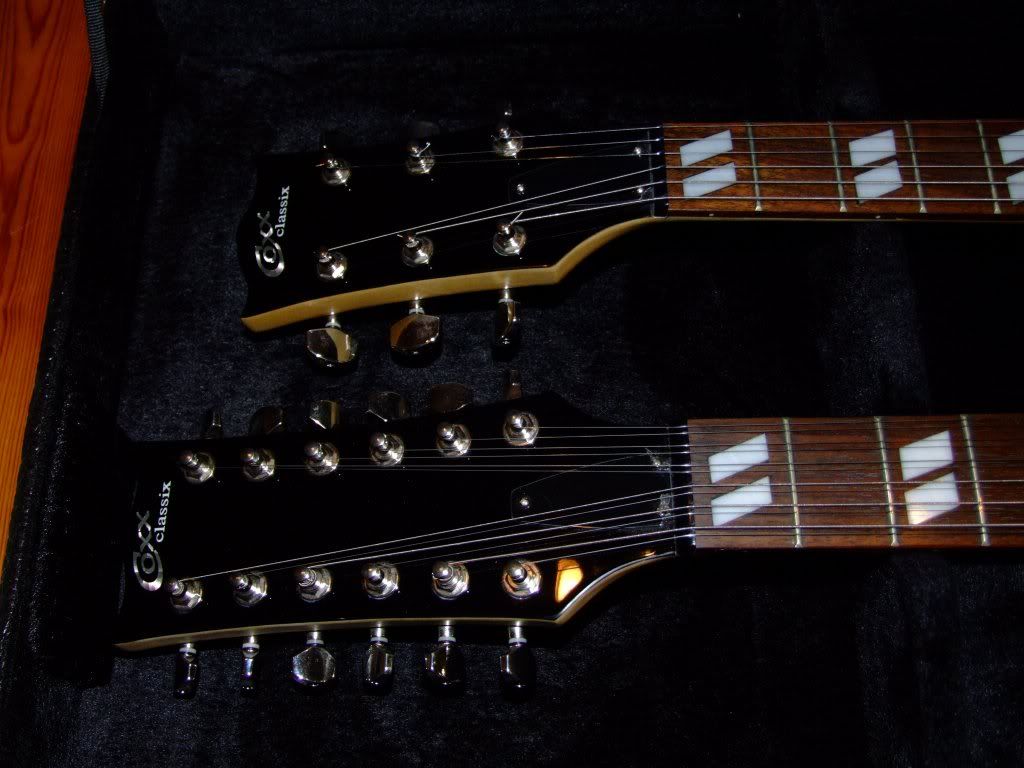 Thanks,