Well after getting the economy on the LPG up to 25mpg and nothing but routine maintenance, the Coupé had a wee let-down. Quite literally in fact!
The steel coolant pipe that runs underneath from left to right sprang a pin-hole leak. When i say pin-hole, more of a needle hole really. Dusan kindly made me a replacement out of 15mm domestic copper pipe with a fitting each end to provide the "swages" the hose grips when the Jubilee clips are tightened.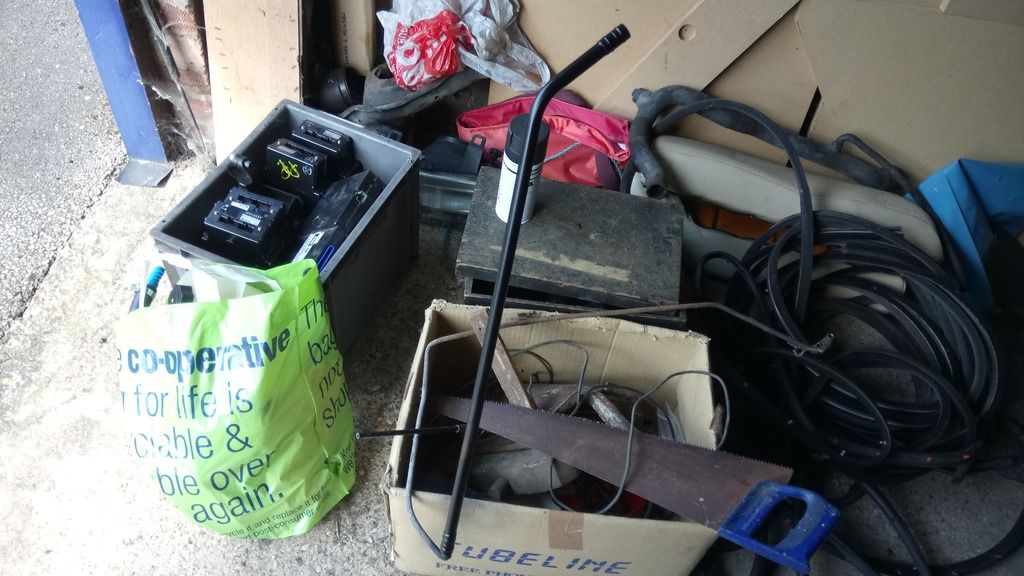 All painted up prior to fitting and while i was tinkering with the cooling system i decided it would be a good opportunity to change the expansion tank for a Volvo one.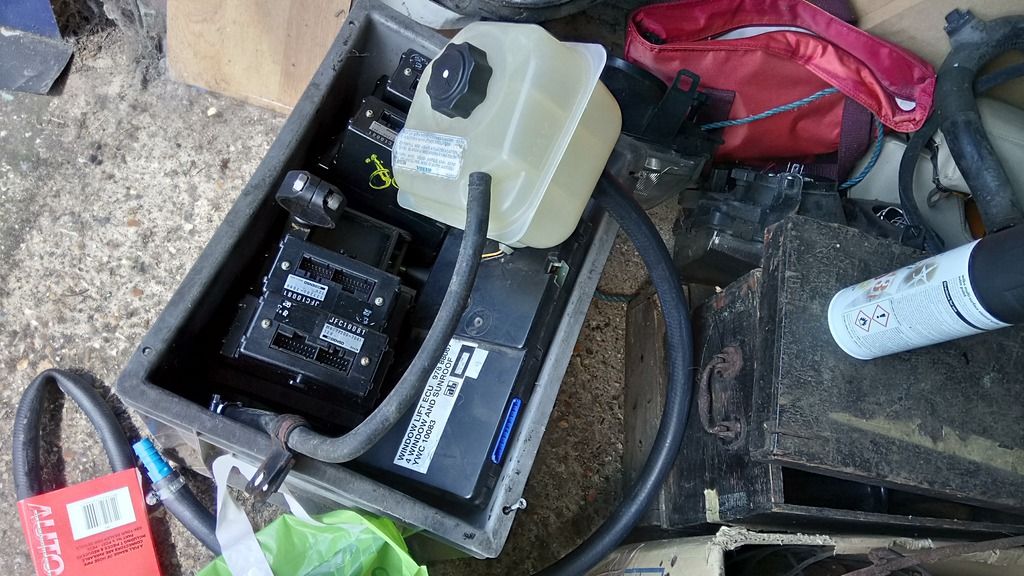 Again prior to fitting and the hose extensions will need trimming to fit. For some unknown reason i can't find the brackets that i bought from Volvo at the moment so it's sitting by itself with a couple of cable ties holding it in roughly the right position.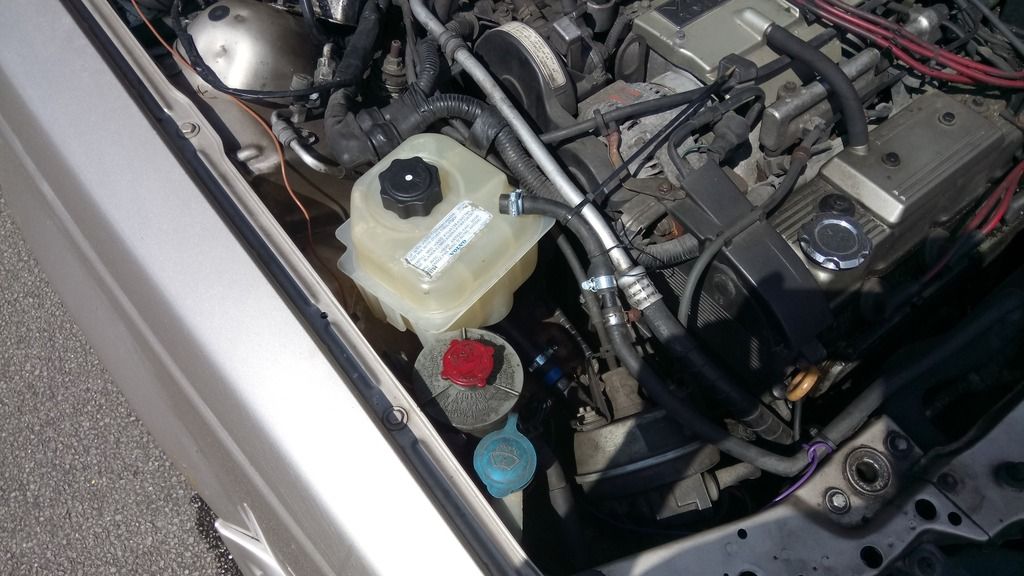 All fitted and holding water, i did put some antifreeze in but before winter i'll have to check the concentration and bring it up where it should be. It's due a coolant change anyway but not until next year!
On the metal pipe side, i need to make some stand-offs for the P-clips to hold the pipe in position - again a cable tie is serving temporary duty in that respect!