After speaking about me (I repeat, I am French, so be indulgent with my English) and a little about my Rover, I will speak in detail of my car here.
So It is a Rover 827 Sterling Option Pack, I bought it the 12th of September 2018.
The car was born the 29th of September 1989 and is a version without catalyser and so it had 177 HP. It is a manual Gearbox. I bought it to the grandson of the 1st owner. It had 109883 km (68278 miles). It is Stone Grey and it is a Sterling Option Pack version, the highest level in France (See the document). The car was in a very good condition and had only 4 little scratchs on the body (2 on the front bumper, one in the left rear door and one on the mirror shell but not visible at 1 meter) and one little task on the seat. Everything is working except the air-conditioning, the tank level and the heating of the front seats.
I make a big service, changing all the filters and all the fluids and I saw a problem with the clutch slave cylinder which leak. Clearly, I feel some difficulties to change the gear sometime but I never thought about this part (I thought about me !!!). So I command a new clutch slave cylinder to a part's dealer, and this was not the good one !!! And I discover that It will be difficult to find this part. I asked a lot of part's dealer, old Rover's garage, Honda's garage… and nobody had this part. I had a Jaguar XJ (Exactly a Daimler) and I never had some problem to find some parts, but Rover is not Jaguar !!! So I find something in the USA, but I don't like to buy in USA (You never know the taxes and if the parts will arrive and not be blocked at the customs) an by luck I saw the good parts new (with a new clutch master) selling by a guys on internet. So I could repair ma Rover. It was the only problem I had with my Rover.
Some pictures of my car, I love to take pictures of my car !!!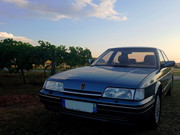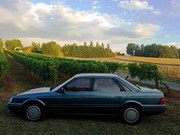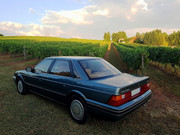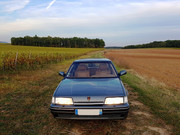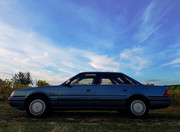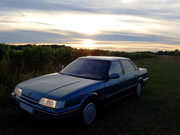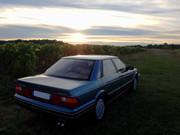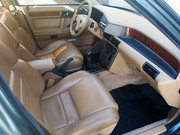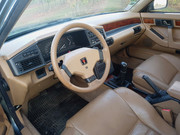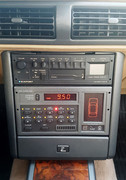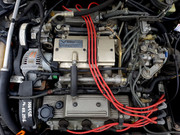 The document of the equipement in France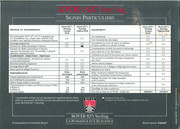 Currently the car has 115922 km (72045 miles) that's means I drive a little more than 6000 km (3750 miles) in 2 years, witch is quite a lot because it is only a pleasure car and that I have a lot of another pleasure cars.
Lodein