Overdue for an update, photos below.
Jobs done:
Locking centre differential lever fitted so I can now lock the diff without burning my arm on the exhaust!
Auxiliary 12v socket fitted in the centre console so that Sophie can watch DVDs en-route
Left rear door latch and central locking mechanism replaced - so I can now unlock all 4 door.
Exhaust pipe leak fixed - it was due to a missing manifold-downpipe gasket and a broken stud.
Both engine mounts replaced (one had sheered and the other was 3/4 gone)
Flag mount fitted to spare wheel carrier
Genuine Landrover side steps fitted (freebie from someone on the LR UAE Facebook group!)
1" lift kit purchased (not yet fitted) to restore ground clearance lost to the side steps
Roof access ladder fitted to rear door
Steering guard fitted - now removed because it clashed with..
....the 8,500lb Rugged Ridge winch which I've just put in today (just need to trim a little off the bumper to access the clutch lever).
Front shocks replaced with standard items - uprated ones will follow in due course
First, it turned out that it DID have a lockable centre diff - despite the fact that as a 2003 model it shouldn't have. So I just bought a second hand Discovery 1 diff lock linkage and fitted that. Now I have MUCH better off traction
Second, a check of the engine number revealed that it is fitted with a 4.6L engine not the expected 4.0L one - a pleasant surprise.I decided to tackle the "chuffing" exhaust manifolds and found that each manifold to downpipe flange had a missing/broken stud and on one side there was no gasket, either. A simple fix and whilst at it I did an ugly but sound repair to the cracked downpipe flange on the left hand side. All quiet on the Eastern front now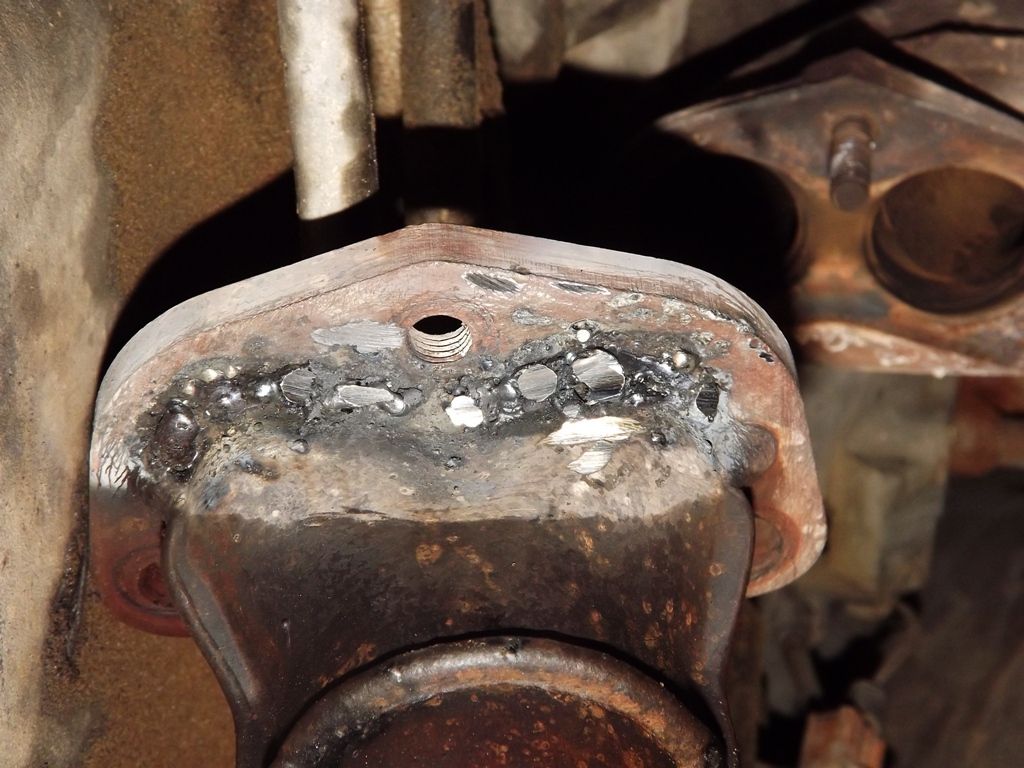 Whilst under there I found that both engine mounts were broken so genuine Landrover ones were fitted. I have to say that both the exhaust and mount jobs were much easier than expected, the benefit of having plenty of space, I guess. Old engine mount on the left, new on the right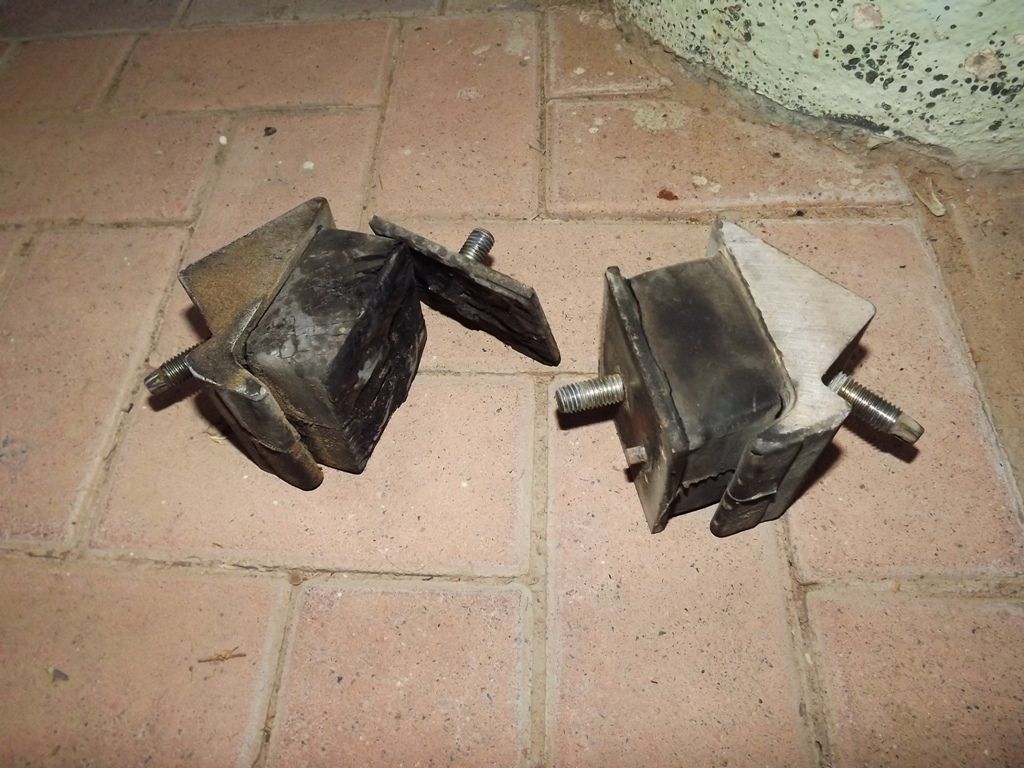 A rear door ladder has been added - to aid access to the (yet to be fitted) roof bar extensions
A small suspension lift was added by fitting spacers under the spring seats - this was to restore the ground clearance lost when I fitted the side steps. The steps were genuine Landrover ones that I was given - over £500 worth at new prices.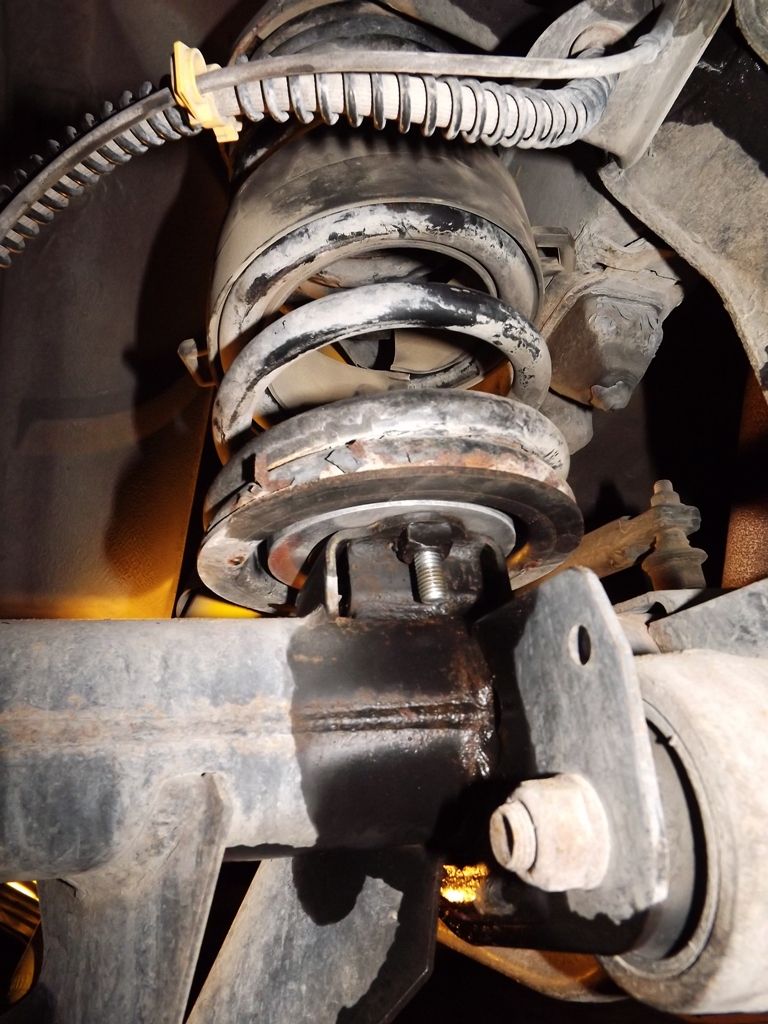 Britpart steering guard. Huge, strong and rather heavy. This has now been partly removed to allow the winch to be fitted.