Well i finally did it - bought a Cherokee!
It had a few minor faults (and one not so minor!), was badly listed and the seller hadn't washed it before listing it or even before i collected it :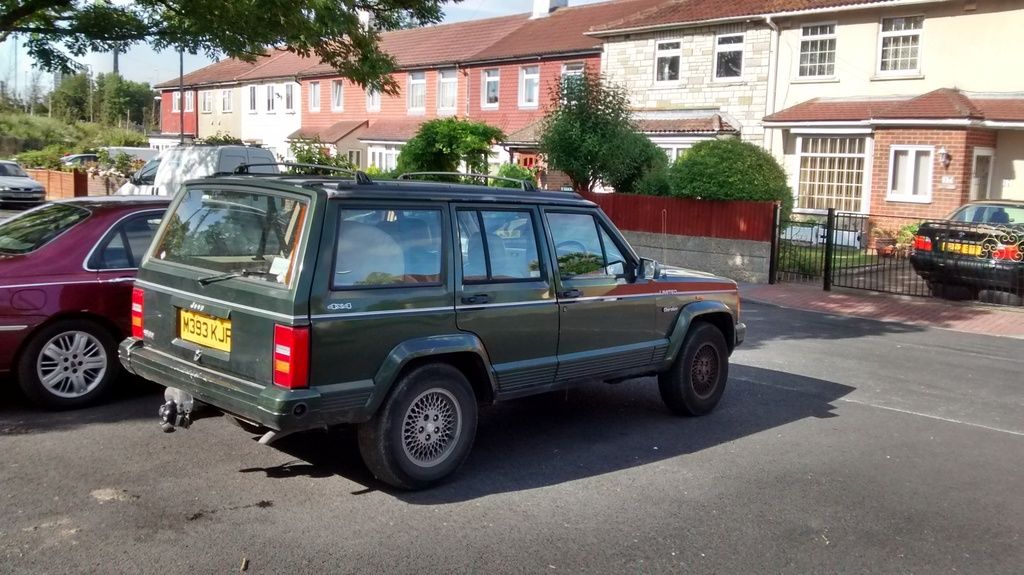 Damn it looks scruffy there! That's where i picked it up from and to be honest, i very nearly left it there. The steering wheel turned half a turn in each direction before anything happened at the wheels - it made for an interesting drive home i can tell you!
A couple of months later with complete new brake fluid, a freed off O/S/R brake cylinder, oil and filter change, replacement steering box, chassis welded back together and reinforced where the steering box mounts, replacement headlamps and driving lamps, a new plug on #6 injector and a wash and it looks (and drives!) a whole lot better!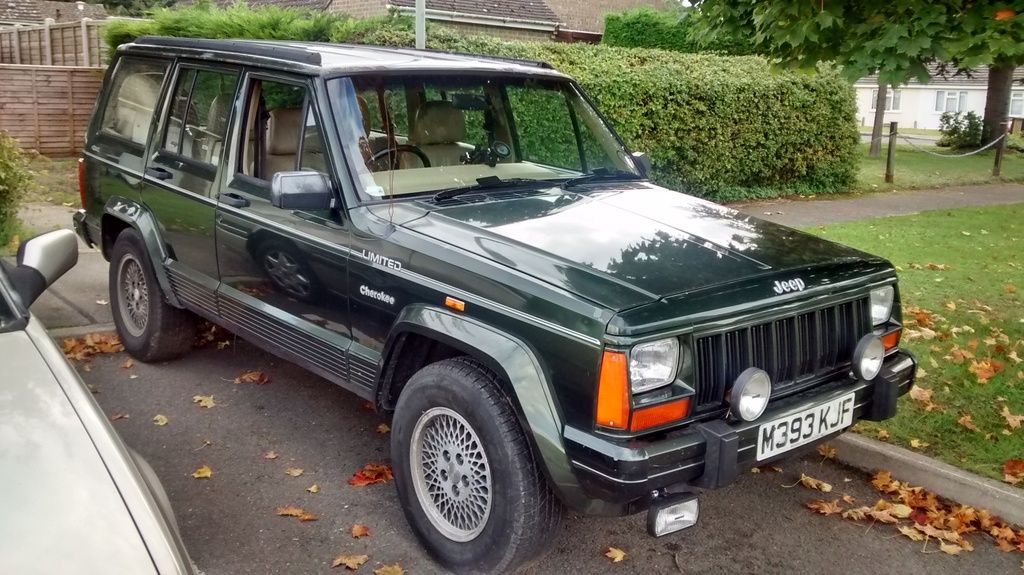 Oh yeah, put a couple of second hand wheels and tyres on it to replace the borderline-illegal ones on the front too! Much of the front panelwork had to be replaced when i did the steering box because i needed access to the chassis rail to fit the reinforcing plates and all the screws sheared in the panels!
Put it in for MoT last week and it failed on emissions (which i knew about but my Gastester went belly up) and the O/S sill. Sorted the emissions at the test station then left it there so they can have the fun of removing the seat etc and welding the sill up and a small hole on the end of each sill at the back.
I'll update and add to this thread with more stuff as i go, there's a lot of other "little stuff" i've already done to be added. Already chucked just under a litre of Dexron in with the engine oil to sort a noisy tappet (it works on Jeeps as well as 800s!
) and for the most part the engine doesn't give any clues that it's done 246k miles now. No oil burning, rattles or anything untoward and will still pull a house down. Returns about 18mpg on LPG so real terms cost of about 35-37mpg on petrol.