Raleigh Dorado Mountain Bike (AKA: - 'The Field-Rover')
I write this at my desk after being merry and (not having been drinking mind) listening to 'The Pogues Album (With Dirty Old Town and fairy tale of New York or whatever it's called/known) Now it's Shakin' Stevens - White Christmas!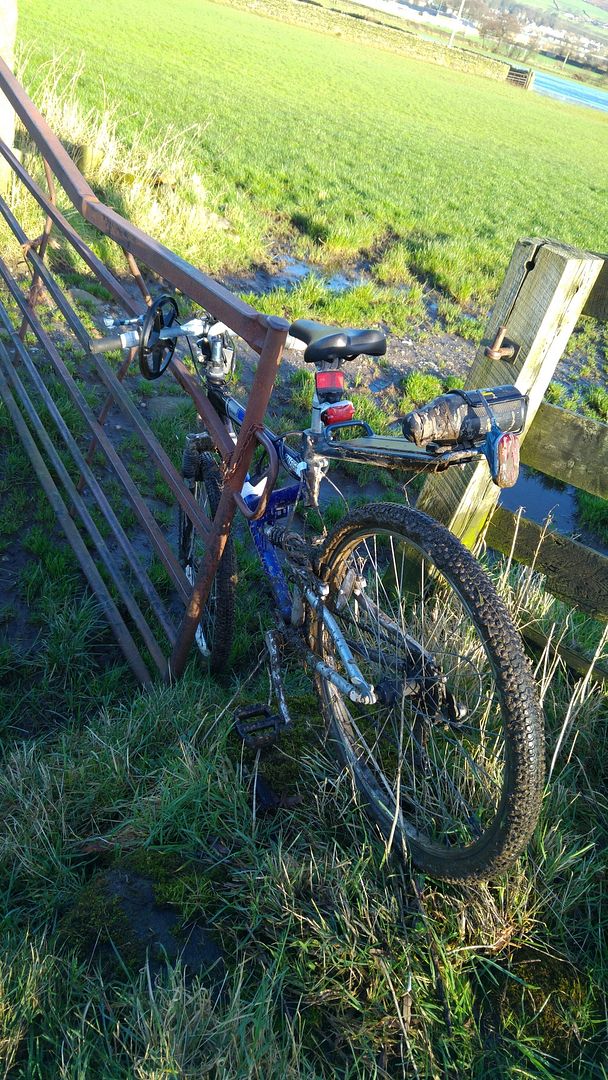 Lately, while I have not been busy playing brass band carols with my local brass band whom I have been with 10 years now, and not to mention managing my own new van repair/valeting business, and fixing mums old Mk1a 827si (and my old model railway I have had since I was 7 in my parents' home attic!); - I have been getting round to the old trusty blue and black, double suspension'ed' Dorado mountain bike, adapted for on road and off road use. I have had this bike from brand new (since 2001 bought locally in Keighley Town Centre). Since then, it has only had one minor service, and a pannier frame fitted to the rear end. Now it's time it had some bit of a restoring plan.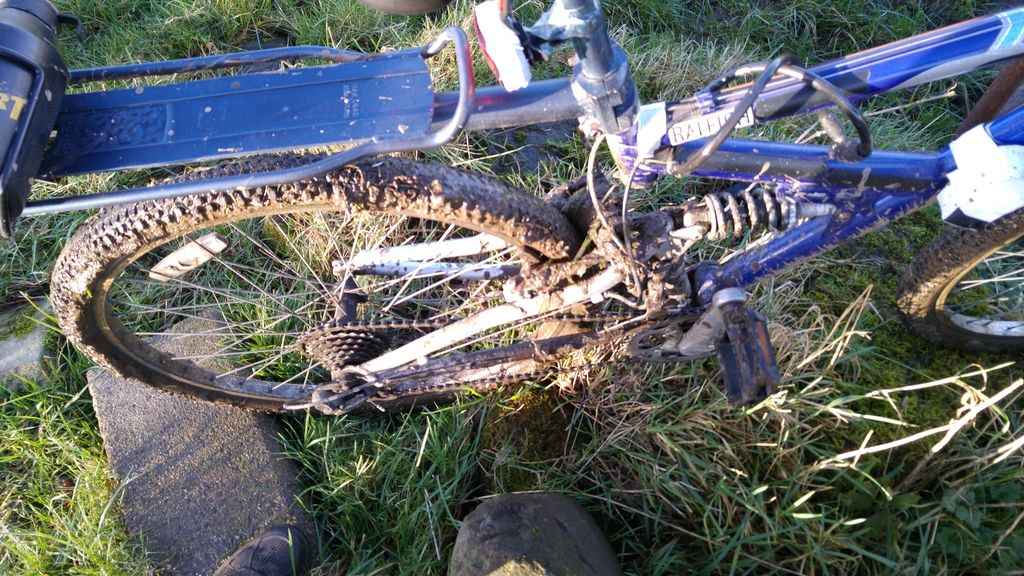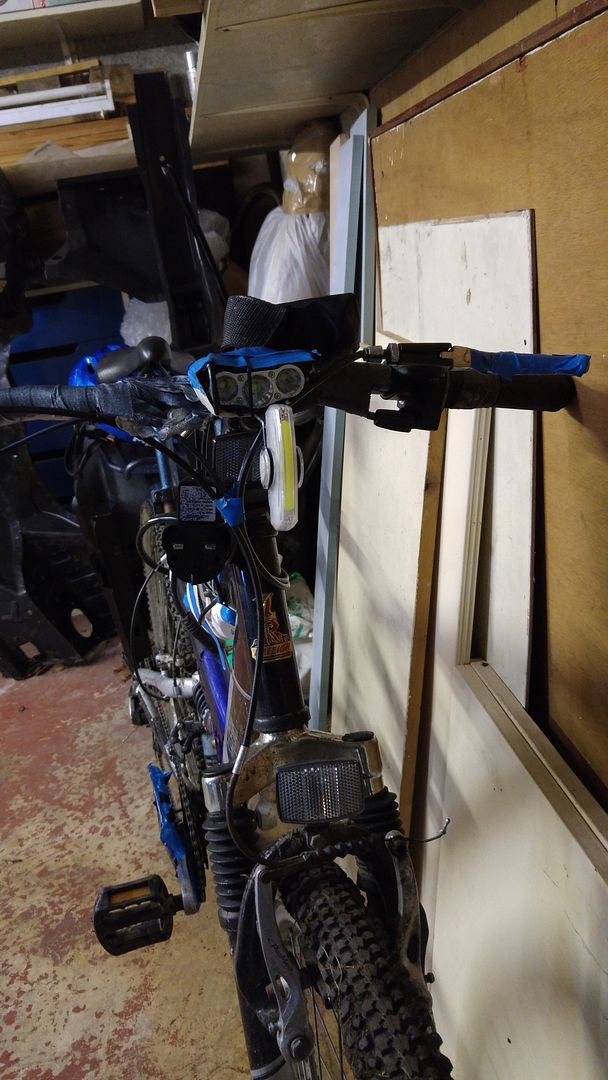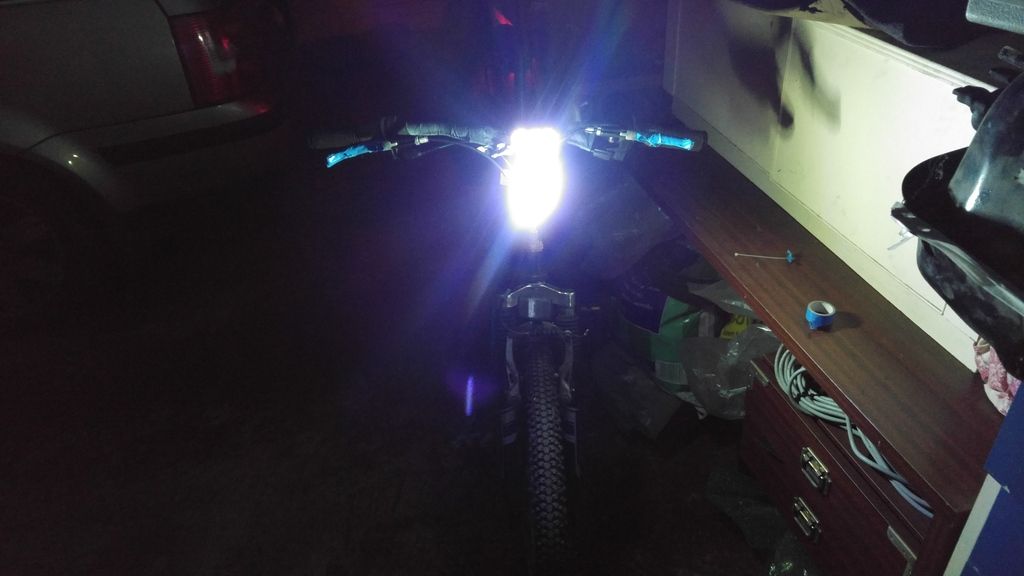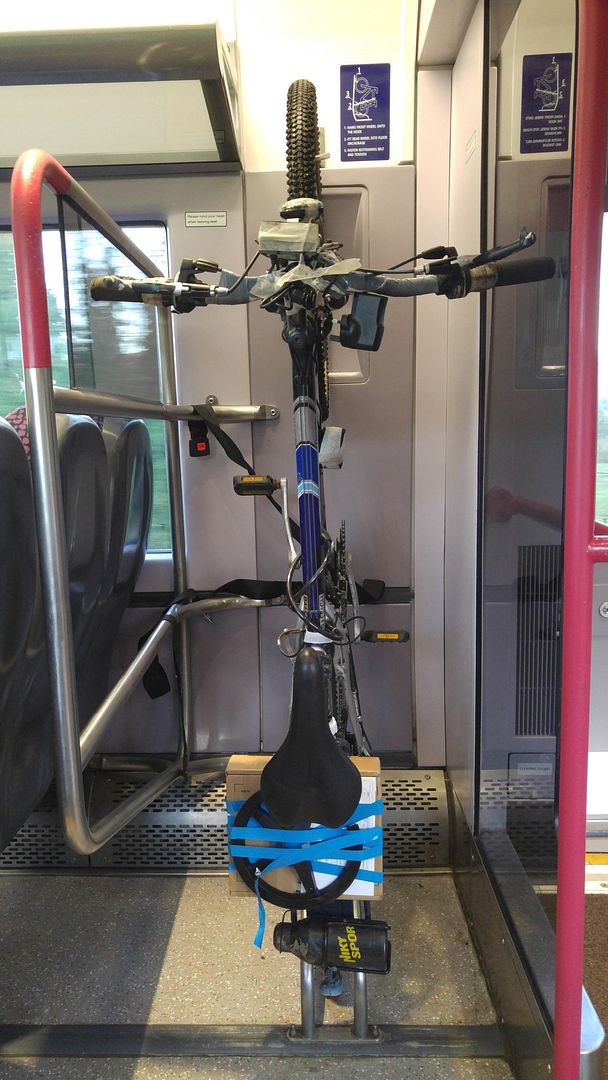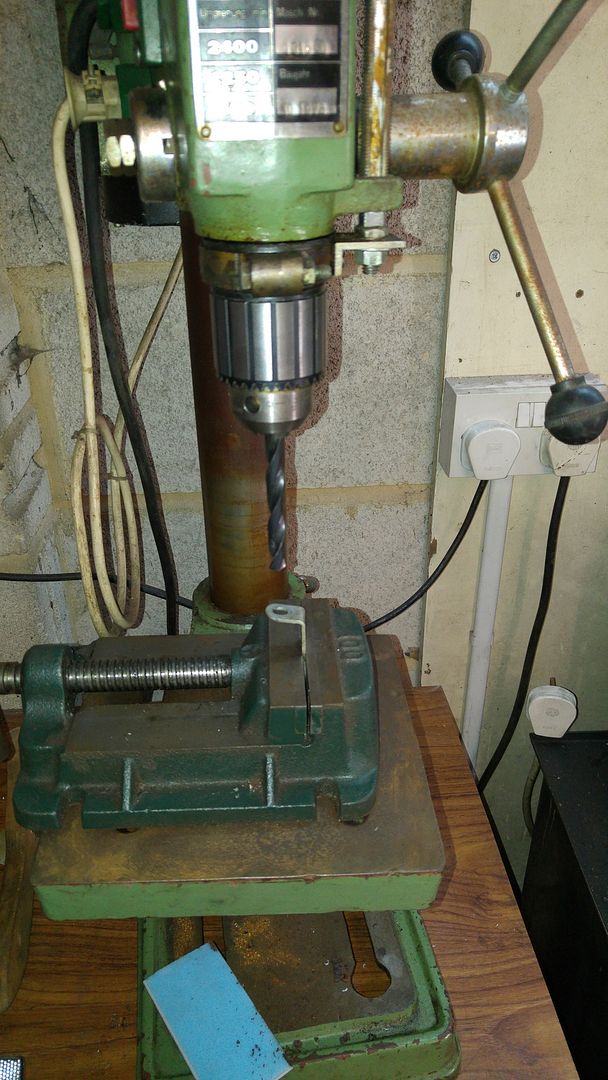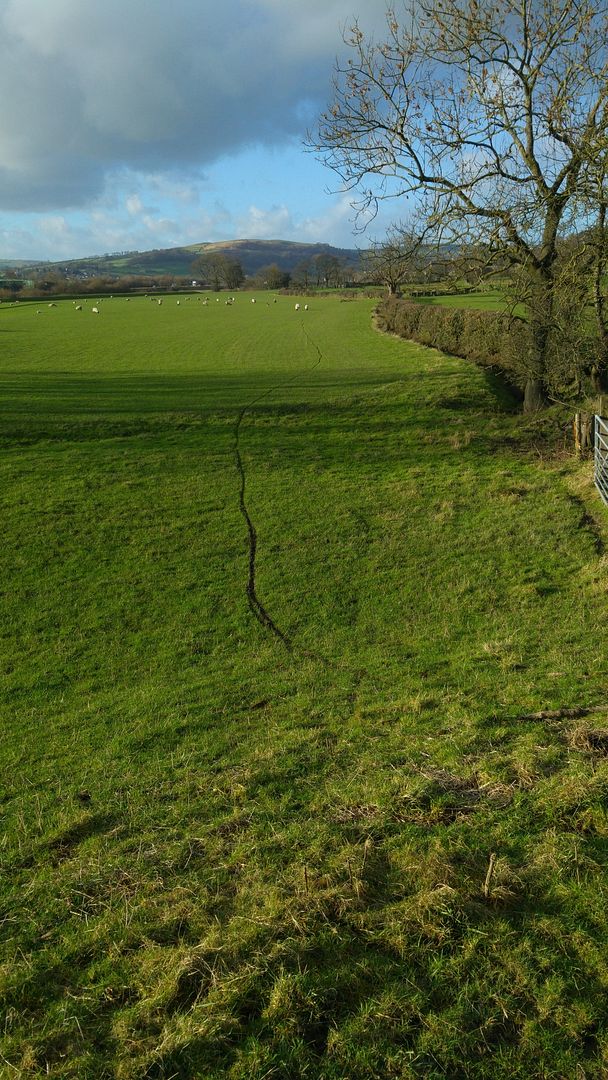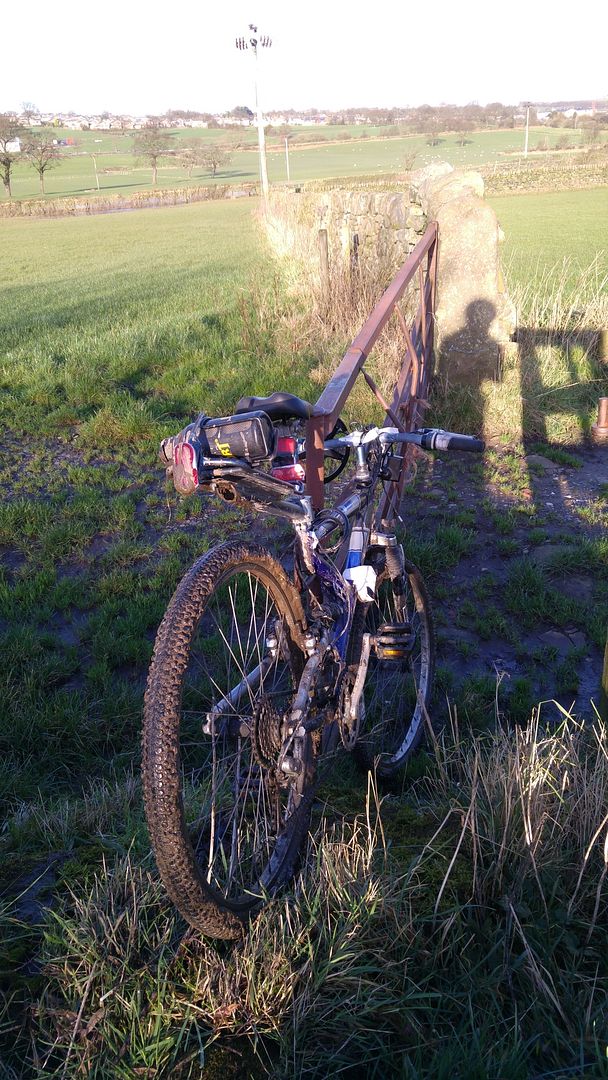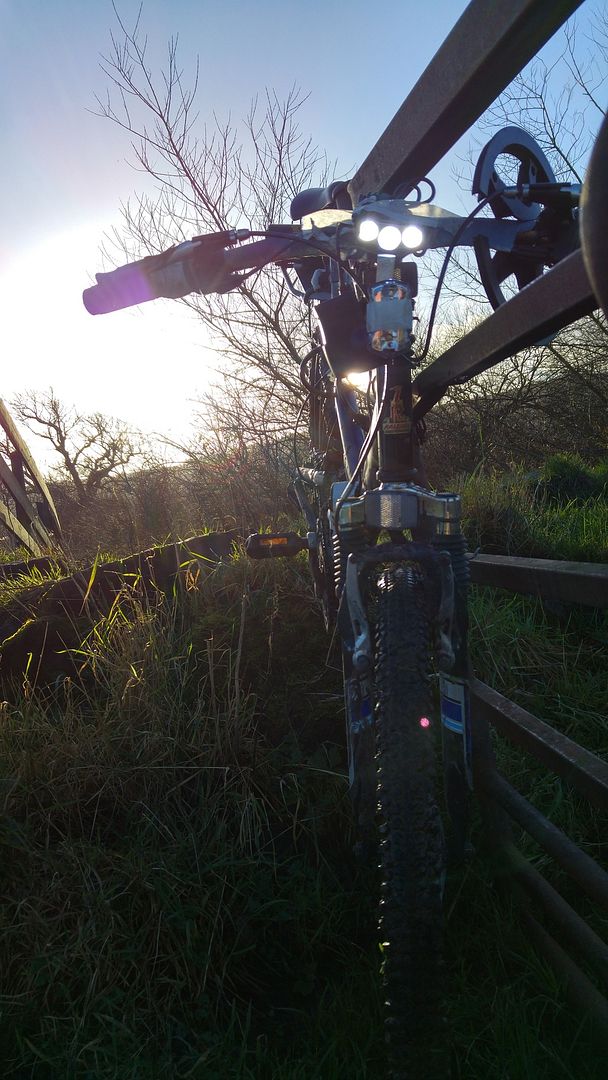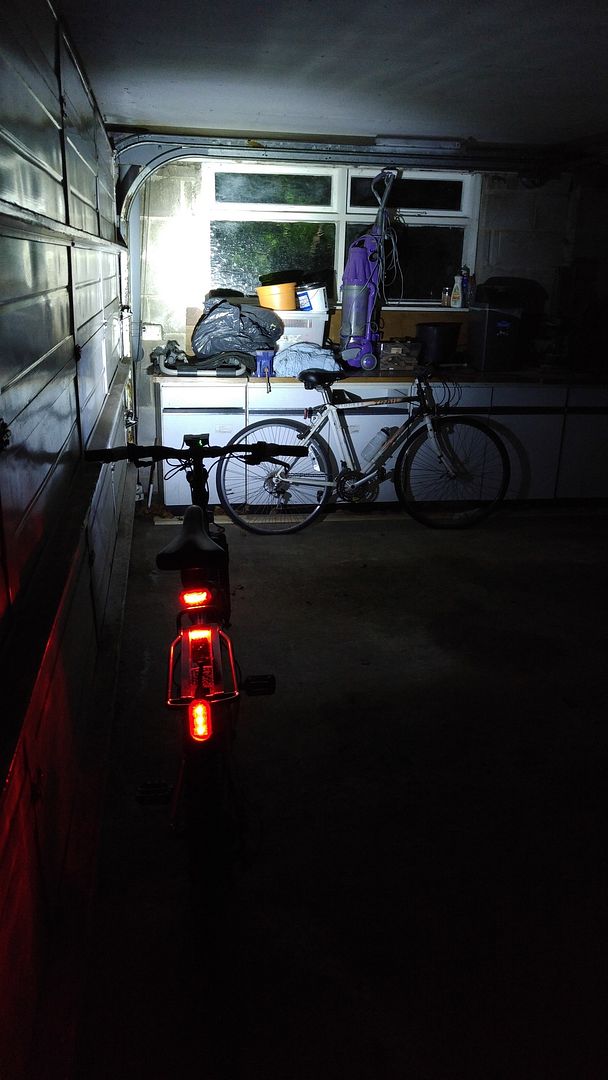 So just lately, I have taken the liberty of getting round, to much needed essential repairs and modifications for serious off-roading and night use, while raining on road usability. Ideally it could do with another 3 gears to make it 21 gearing rather than 18 which it still has. For me this is not fast enough for my enthusiastic peddling! (Though first however, I still need to replace the aged and cracked continental tyres with very similar ones – my local Keighley Halfords are sorting that out now over the Christmas period)
Over the past few days, I have been doing as follows: -
Proving the bike in quite muddy flooded fields
Fixing the lighting at the front and rear
Spray painting the panier frame, handle bars after comfort wrapping them with tape.
Last night, after the test ride, I spent another 3 hours fettling the 'Field-Rover'.
The battery got caput when the bike was jet washed at a hand car wash. So I soldiered a lower voltage battery from an older bicycle light.
The triple light is now mounted on a bracket which is external to the handle bars. The handle bars are now adjustable as well (because I did not tighten these properly lol!)
There is a new USB chargeable light at the front.
The frame and panier carrier have been resprayed again.
A reflector has been fitted behind the panier frame.
A plastic cover off my sisters classic Raleigh 1994 bike has been fitted between the pedal and sprocket. The LED light has been moved to a higher position, beneath the seat.
Jobs next are complete overhaul of the drive train and brakes to a useable standard. (However, I'm not a perfectionist like my Dad who meticulously restored his much sought after 1990 Raleigh Pioneer Road Bicycle with every new part except the frame replaced.