This was a bit of an impulse buy but it came from a friend, at a very attractive price, and was impossible to resist. It's done over 200,000km but seems to be in reasonably good condition mechanically and is practically rust free due to the climate here (see the shot of the wheel).
It's a "Laredo" spec which is one level below Chris's car and therefore has to do without the powered/heated/leather seats but is fitted with cruise control, central locking, powered windows/mirrors etc and of course aircon.
It came with a cracked radiator (see photo) but I picked up a new one at my local American parts shop - then took it back next day as they'd given me one for a V8 instead of the 6 cylinder engine. I have also treated it to a new pair of headlights (not yet fitted) because both of those on the car were shot - one had a corroded reflector and the other had melted when the bulb fell out! Hence the slightly "empty" look of the front end.
There's a package of bits on the way to me now - balljoints, CV boots, taigate gas struts, droplink bushes etc - so that I can give it a bit of a going over. Watch this space..............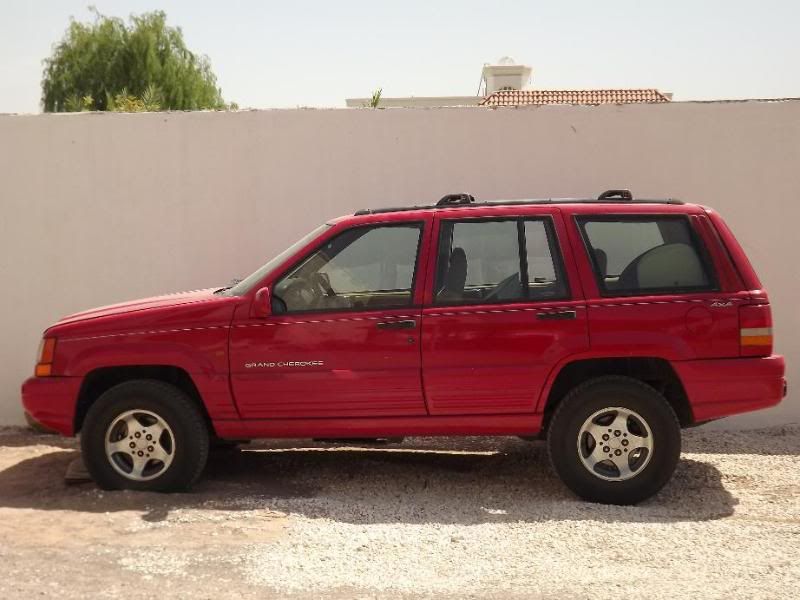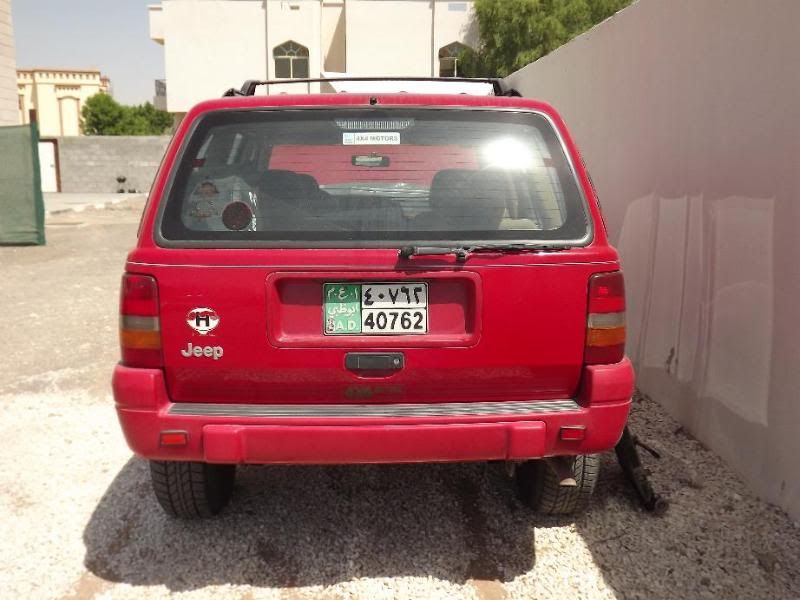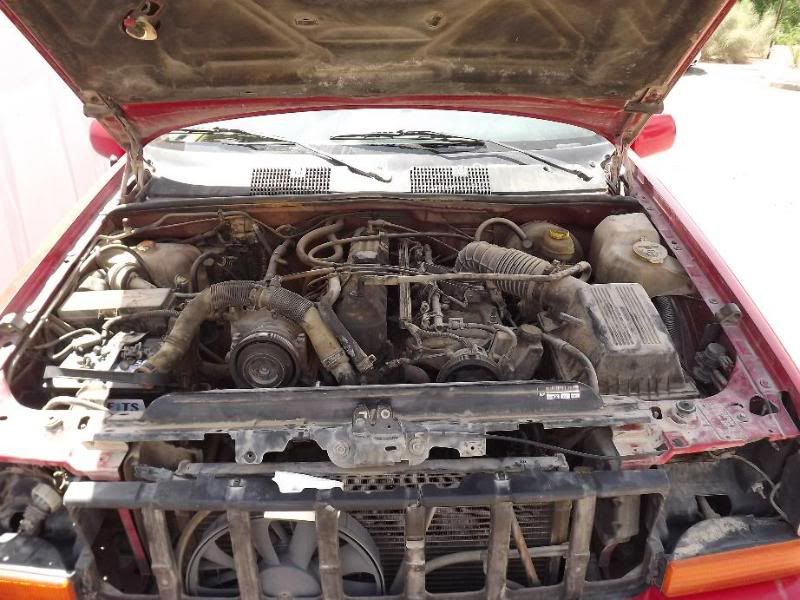 It needs new front CV boots. It seems odd that a "live axle" setup has CV joints - I guess I'll have to get used to 4x4 technology.
This front anti-roll bar droplink is missing its bolt.
The radiator had this crack in the side tank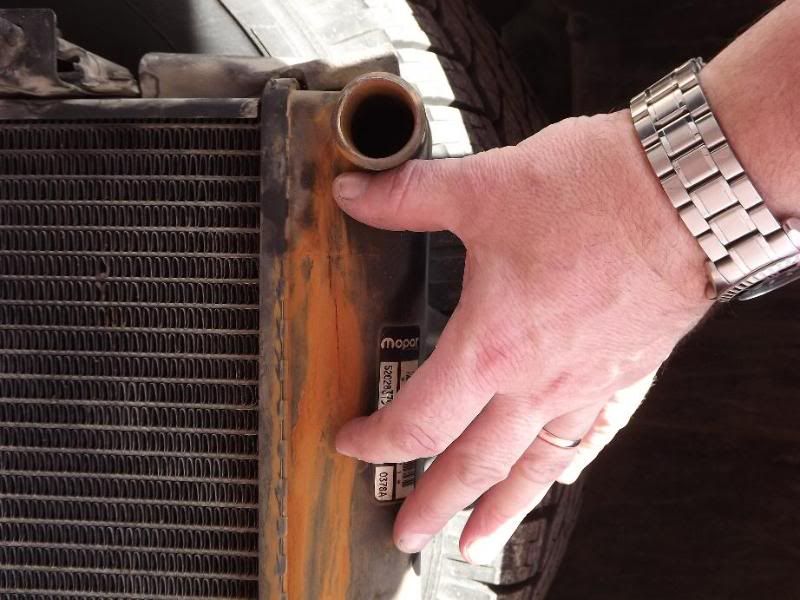 This is the new (wrong) one - not bad at about £90 including the transmission cooler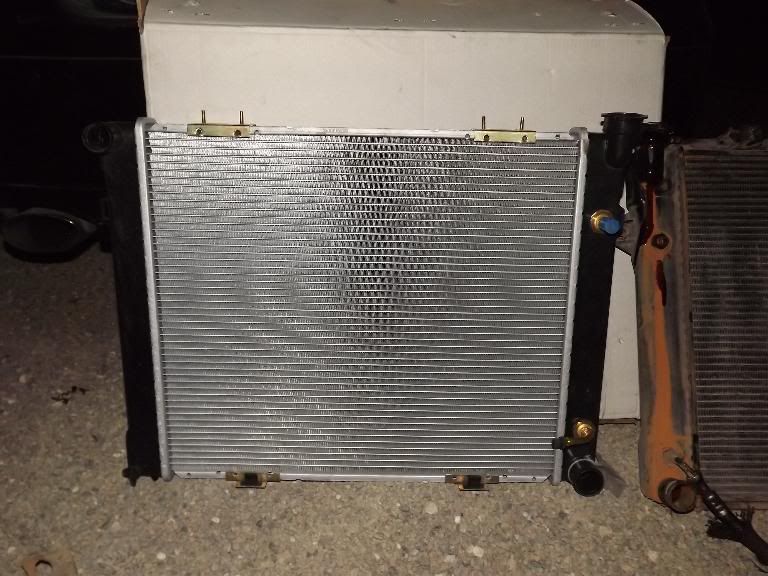 One local bodge is the fact that the radiator and aircon condensor were being separated by what appears to be pieces of roofing felt!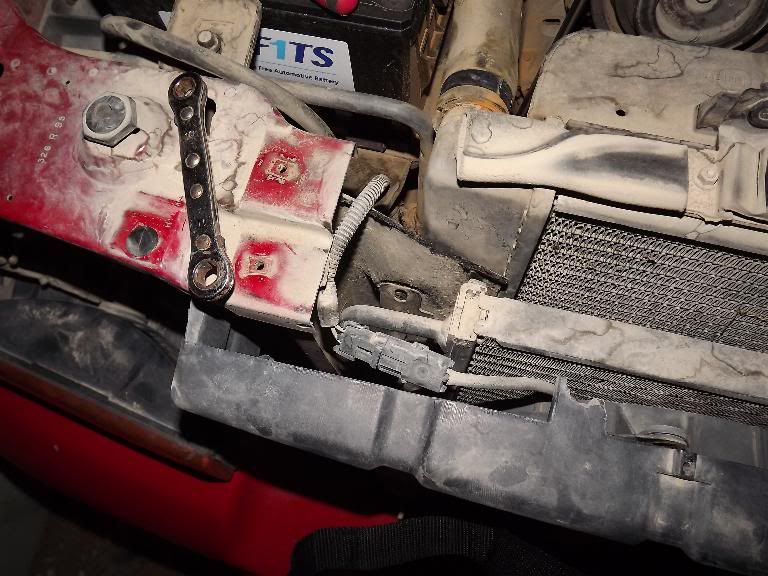 This is the right hand headlight - the American style bulb holder had fallen out and melted the bowl. The other headlight was a European type (H4 bulb) which had lost the silvering from the reflector. New European spec headlights will be fitted this weekend - Euro lights have a much better beam pattern than American ones (and are glass, not plastic!)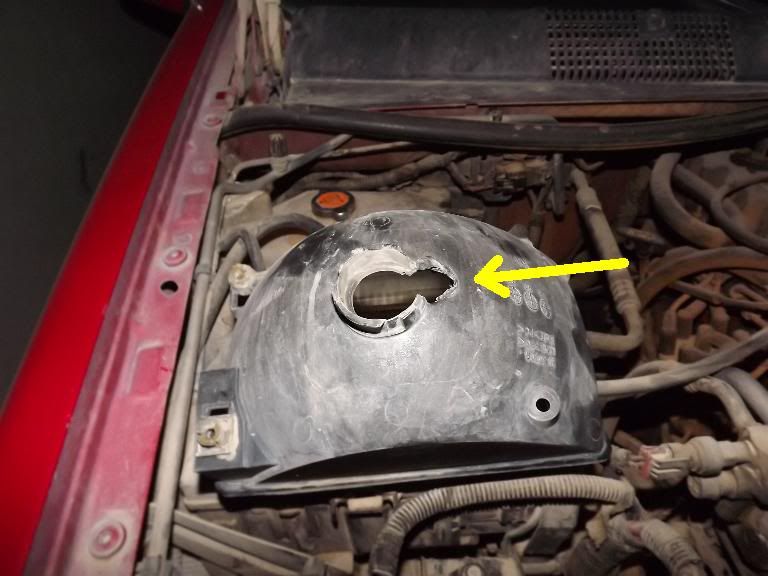 I'm planning to fit the replacement radiator and headlights on thursday evening or failing that saturday. The other "goodies" should arrive in the post next week. I found it easier to buy small/light parts over the internet from the USA than try to explain complicated stuff in pidgin English to the local parts store chappie. However, postage costs would have doubled the cost of the radiator so big stuff will continue to be purchased locally.
I'm looking forward to getting really stuck into this.....