Read the customer reviews, absolutely brilliant
Amazon Ad
Richard

@Rich_Clements

1989 827 Si Fastback, Manual, Pulsar Silver Metalic
2013 Vauxhall Astra 1.7CDTi EcoFlex, Macadamia
---
Rover Guru
Posts: 1637
Joined: Fri Sep 19, 2008 8:01 pm
Location: glos
Ditto, very funny.

Dave
1998 L/R Freelander 1.8 50th Edition 5dr
1990 Sterling Saloon 2.7 Auto black over storm
1993 Coupe 2.7 auto white gold 1
2005 Rover 45 GSi TD Sonic Blue-destroyed by a wanker
1999 L/R Freelander Di 50th Edition 3 dr
---
Rover Guru
Posts: 1001713
Joined: Fri Aug 29, 2008 10:30 pm
---
Some good stuff there, didnt read them all though.
Chris
19 Vauxhall Astra 1.6T SRi Nav Estate
08 Vauxhall Astra 2.0T Design Twintop
02 Jeep Grand Cherokee Overland 4.7 V8 HO

Previously owned 57 800s 2000-2012
---
Rover Guru
Posts: 555
Joined: Wed May 27, 2009 3:11 pm
Location: nr Cearphilly, South Wales
"Being a loose cannon who does not play by the rules..."
Must be the best review of any product I have ever seen
Why would you want a batman logo?
"Hey, let's be careful out there"

Callen
1994 Rover 820 Vitesse Sport *RIP
2005 MG ZS+ 115
1997 Rover 825 Sterling Coupe
1998 Rover 825 Sterling Saloon
---
LOL, loved, thanks Rich
The stuff for Ladies is OK though
Brian Wolsoncroft
I'm a Joker, I'm a Smoker, I'm a Mid-nite Toker

'97 820 Si Fastback auto
---
Very funny, best laugh in ages
Not going to ask how you came accross it though
Mk2 Vitesse Fastback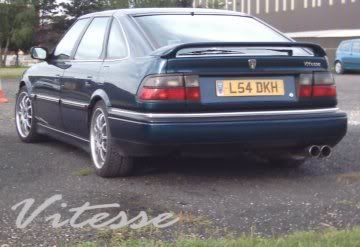 ---
Rover Guru
Posts: 1834
Joined: Mon Sep 01, 2008 7:39 pm
Location: Bolton, Lancashire
Contact:
May I be the first to ask "what were you looking for when you came across this product ?"

PS. Thanks for the laugh. It ranks alongside the guy who had to take a pre med which purged his body of all things biological.
Gordon:-
Only two 800's now,white 1991 820i with TWR and full special order leather (been stood for 15 years) and now a Nightfire red Tickford with 135k on the clock
---
Who is online
Users browsing this forum: No registered users and 3 guests